June 18, 2018
AP reports: "Thousands of anti-poverty activists have launched a campaign in recent weeks modeled after the Rev. Martin Luther King Jr.'s Poor People's Campaign of 1968." The Louisville Courier Journal reports Monday: "Anti-poverty activists plan another protest at Kentucky Capitol today."
See from CommonDreams: "Hundreds Arrested Nationwide as Poor People's Campaign Demands 'End to the War Economy.'"
Other issues the Poor People's Campaign is focusing on include voter suppression, immigrant injustice, lack of universal single payer healthcare and attacks on the social safety-nets and union rights.
Rev. GRAYLAN S. HAGLER, gshagler at verizon.net, @graylanhagler, @unitethepoor
Rev. WILLIAM H. LAMAR IV, william.lamar at metropolitanamec.org
Rev. Hagler is senior pastor at the Plymouth Congregational United Church of Christ in Washington, D.C. and chairperson of Faith Strategies. Rev. Lamar is pastor of Metropolitan African Methodist Episcopal Church in Washington, D.C.
They were arrested at the Supreme Court last week protesting the court's decision on Ohio voter suppression. See from "Democracy Now": "Religious Leaders Shackled, Held in Jail Overnight, After Praying in Protest Outside Supreme Court" and "In the Streets with the New Poor People's Campaign Against Racism and Poverty."
JOHN CAVANAGH, via Domenica Ghanem, and domenica@ips-dc.org, @ips_dc
Cavanagh is director of the Institute for Policy Studies, which submitted testimony to Sen. Elizabeth Warren and Rep. Elijah Cumming's panel on the Poor People's Campaign on Tuesday.
Cavanagh said today: "There's an enduring narrative that if the millions of people in poverty in the U.S. just worked harder they would be lifted up out of their condition. But here we're proving — with data and analysis spanning 50 years — that the problem is both structural barriers for the poor in hiring, housing, policing, and more, as well as a system that prioritizes war and the wealthy over people and the environment they live in. It is unfathomable, for example, that in the wealthiest nation in the world, medical debt is the number one cause of personal bankruptcy filings, and one and a half million people don't have access to plumbing."
May 7, 2018 by journalist ·
"Aides to Donald Trump, the U.S. president, hired an Israeli private intelligence agency to orchestrate a 'dirty ops' campaign against key individuals from the Obama administration who helped negotiate the Iran nuclear deal, the Observer can reveal. People in the Trump camp contacted private investigators in May last year to 'get dirt' on Ben Rhodes, who had been one of Barack Obama's top national security advisers, and Colin Kahl, deputy assistant to Obama, as part of an elaborate attempt to discredit the deal."
[more]
June 8, 2018
After appearing on an IPA press release, Kathy Kelly, co-coordinator of Voices for Creative Nonviolence and Nobel Peace Prize nominee, was interviewed by Democracy Now! today to discuss the significance surrounding Afghan President Ashraf Ghani's announcement of an unconditional ceasefire with the Taliban.
[more]
March 23, 2018
Thomas Drake, Katharine Gun, and other key 21st century whistle blowers featured in a special panel discussion sponsored last week by the Institute for Public Accuracy, on the radio program "Flashpoints," 15 years after Katherine Gun blew the whistle on U.S. dirty tricks to try influence the UN on the invasion of Iraq.
[more]
February 1, 2018
Robert Parry, a tenacious investigative reporter and author who exposed details of the Reagan administration's secret support for Nicaraguan rebels in the 1980s, died on Saturday in Arlington, Va. He was 68.
[more]
January 24, 2018
"It's extraordinarily heartening and probably the most important single action that would avert a war on the Korean Peninsula that is being potentially waged by the Trump administration."
[more]
January 23, 2018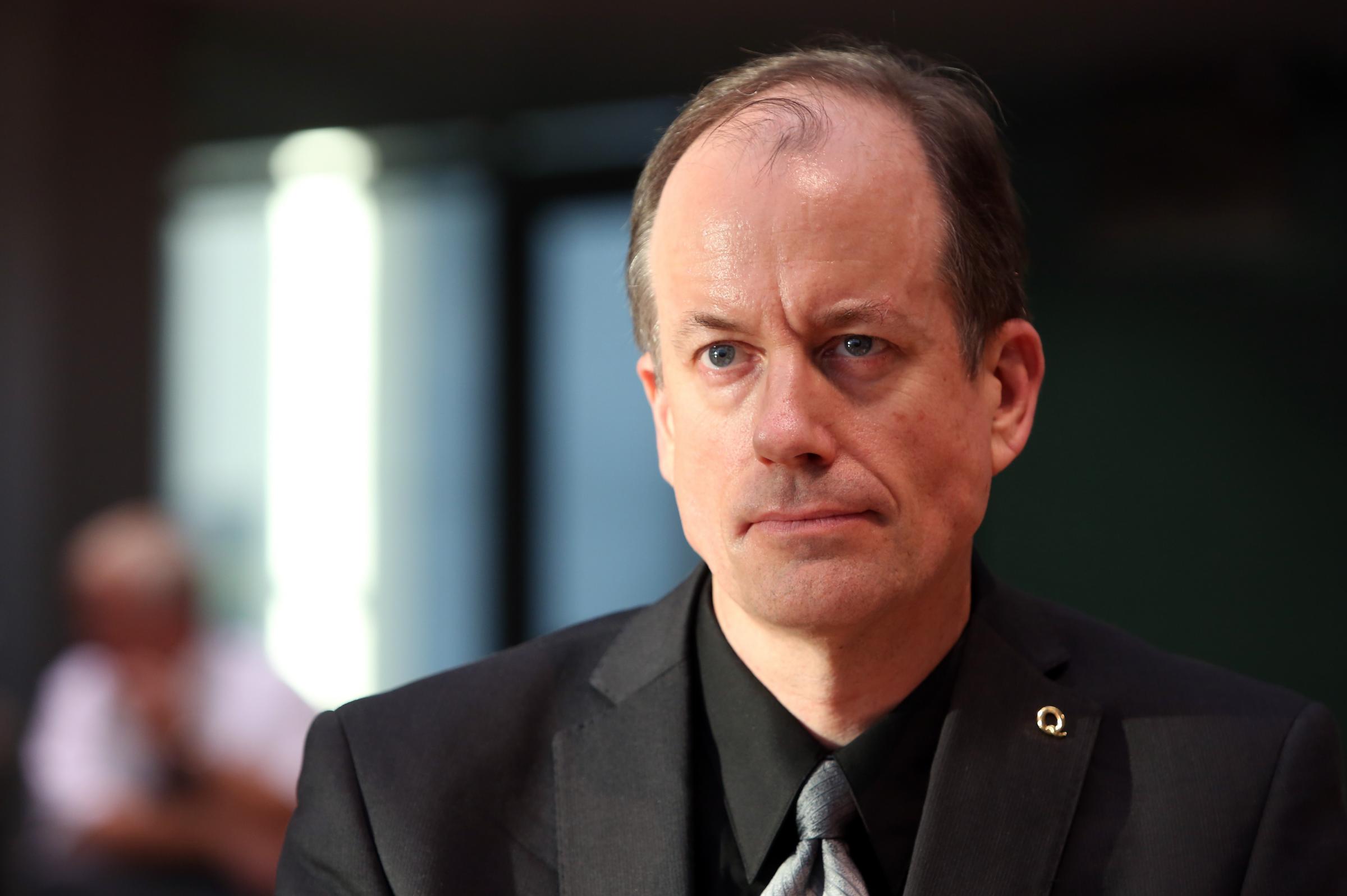 "...it effectively hands the Executive Branch not only a continuation of the FISA Amendments Act but in reauthorizing it. And the assumption now is, based on the cloture vote, that it will pass, and it will go into law once Trump signs it. There's no indication at all that Trump would not sign it. What it's doing is simply extending the Executive Branch's ability to do warrant-free monitoring of a significant portion of domestic communications involving Americans. "
[more]