March 21, 2018
KELLEY BEAUCAR VLAHOS,  kv at kelleyvlahos.com, @KelleyBVlahos
Executive editor of The American Conservative magazine, Kelley Beaucar Vlahos recently wrote the piece "U.S. Saudi Lobby in Overdrive Ahead of Prince MbS 'Roadshow'"
She said today: "The media has been laying out the red carpet for Crown Prince bin Salman in Washington. What the establishment press won't tell you is that no less than 25 American lobbying firms worked for the Saudi Arabian government in 2017 to the tune of $16 million, to burnish their image, manage the message, and get to massive military contracts for the weapons of war that are now being used to kill, maim and slowly starve millions of civilians in Yemen today. Just as important, the Saudis use Washington lobbyists to influence U.S. policies on issues as critical as our own foreign policy with allies like Qatar (whom the Saudis are currently blockading economically), bang the war drums against Iran, and help kill the 9/11 bill, which would allow survivors of the World Trade Center and Pentagon terror attacks go after states connected to the hijackers in court."
February 21, 2018 by journalist ·
Media Advisory:
Press Conference to Mark 15th Anniversary
Of Leak by GCHQ Translator Katharine Gun
Revealing US "Dirty Tricks" at UN for Iraq War
When:  Thursday, 1 March 2018 at 11:00 a.m.
Where:  Head office, National Union of Journalists
Headland House, 72 Acton Street, London, WC1X 9NB
Who:  Katharine Gun, Thomas Drake, Matthew Hoh, Jesselyn Radack
This press conference will take place the day before the 15th anniversary of the Observer's publication of the explosive March 2, 2003 story "US dirty tricks to win vote on Iraq war" -- based on a leak by GCHQ translator Katharine Gun -- revealing the US National Security Agency's UN surveillance memo that aimed to grease the way for the Iraq invasion.
Thomas Drake was a senior NSA executive at the time.
Matthew Hoh later fought in Iraq as a US Marine and then became a US State Department official before resigning in protest of the war in Afghanistan.
Jesselyn Radack was a whistleblower at the US Department of Justice in connection with the "war on terror" before becoming a national security and human rights attorney representing Drake as well as Edward Snowden and other whistleblowers.
[more]
February 1, 2018
Robert Parry, a tenacious investigative reporter and author who exposed details of the Reagan administration's secret support for Nicaraguan rebels in the 1980s, died on Saturday in Arlington, Va. He was 68.
[more]
January 24, 2018
"It's extraordinarily heartening and probably the most important single action that would avert a war on the Korean Peninsula that is being potentially waged by the Trump administration."
[more]
January 23, 2018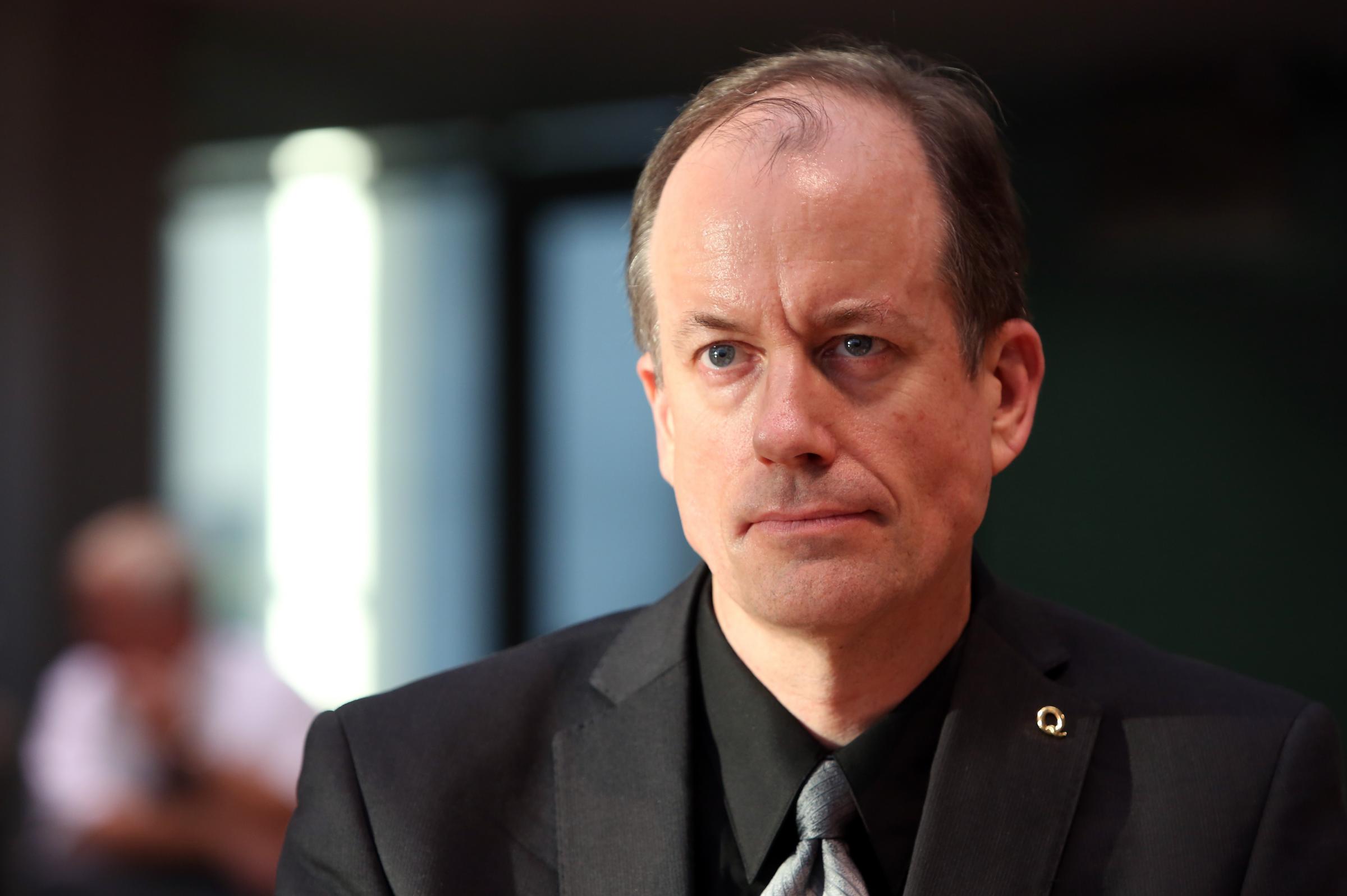 "...it effectively hands the Executive Branch not only a continuation of the FISA Amendments Act but in reauthorizing it. And the assumption now is, based on the cloture vote, that it will pass, and it will go into law once Trump signs it. There's no indication at all that Trump would not sign it. What it's doing is simply extending the Executive Branch's ability to do warrant-free monitoring of a significant portion of domestic communications involving Americans. "
[more]
September 13, 2017
"Short-term tactics may not serve progressive interests in the long term. I think this whole path of getting chummy with Trump is fraught with land mines and pitfalls, and Trump is an expert at detonating under people's feet."
[more]
June 6, 2017
Following an appearance on a recent IPA news release, Nafeez Ahmed, an independent, London-based investigative reporter, was interviewed by Aaron Maté on "The Real News Network". Ahmed discussed how British government policies benefit extremists and endanger civilians. "Britain over the last few years, especially under the government of May, has allied itself with the very regimes that are sponsoring jihadist groups. There was a British government report that Theresa May is suppressing which identifies Saudi Arabia at the top of terrorist funding and she doesn't want it to come out.
[more]
March 20, 2018
Elder said today: "I was at Great Mills High School last night, teaching GED. ... There are hundreds of trailer homes around the school. There's tattoo shops and liquor stores. Nearby, there's Lockheed and CACI and other military contractors, making millions. My son went to the school and when he was there, I raised concerns about the JROTC program. I was in a counselor's office at Great Mills recently and they had a poster for the Navy: 'Sometimes we rush in after the storm. Sometimes we are the storm.' There's a huge military base nearby, Naval Air Station Patuxent River. It's as big as the Pentagon."
[more]
March 19, 2018
"Citing that U.S. involvement in Yemen is unconstitutional and unauthorized, Senators Bernie Sanders, Mike Lee, and Chris Murphy have recently invoked the War Powers Resolution and introduced a bill that aims to extricate the United States from this war. Bill S.J.Res.54 is currently cosponsored by 10 senators, and the vote will likely coincide with Mohamed bin Salman's U.S. visit this week."
[more]
March 15, 2018
Schüller said of Haspel: "She should be standing trial, not be promoted. ... "The Federal Prosecutor did add our criminal complaint against Gina Haspel to his preliminary examination of CIA-torture, which exists since the U.S.-Senate Committee published its executive summary about CIA-detainee treatment in December 2014. "We ask for a joint criminal investigation of the CIA and U.S. Army torture program between 2002 and 2006 by several European states. "The nomination is the result of the failure to put legal accountability as a priority by former U.S. administrations, but also by European allies."
[more]
March 14, 2018
"Whether a separate 'Space Force' is created or not, the U.S. is spending massive amounts of public funds to create a new arms race in space. Since Bill Clinton's administration, Washington has continually refused to negotiate a treaty to ban weapons in space with China and Russia. Instead the U.S. pulled out of the ABM Treaty in 2002, and since then has been deploying so-called 'missile defense' systems on land and at sea, beginning an encirclement of China and Russia with these technologies that are key elements in Pentagon first-strike attack planning. As a result, China and Russia have maintained for years that they cannot afford to reduce their nuclear retaliatory capabilities, thus killing any hopes for further nuclear disarmament agreements."
[more]
March 13, 2018
"Haspel is not the first government official with involvement in torture, or other types of war crimes. This is a government with no accountability. But her hands are particularly dirty, having both run a secret CIA torture prison, and then covering up its felonies. Her nomination is a moral depravity. ..."
[more]