January 23, 2015
ALA'A SHEHABI, alaa at bahrainwatch.org, @alaashehabi
Shehabi is with Bahrain Watch. She said today: "We hope things will change — Saudi Arabia has been an obstacle for Arab democracy in Syria, Bahrain, Egypt and throughout the region."
ALI AL-AHMED, director at gulfinstitute.org, @AliAlAhmed_en
Director of the Institute for Gulf Affairs, al-Ahmed tweeted about the death of King Abdullah several hours before it was confirmed by Saudi officials yesterday. Reuters reported late yesterday afternoon (just before 5:00 p.m. ET): "A member of the royal family wrote: 'I give you good news. The Custodian of the Two Holy Mosques is fine and there is no truth to the rumors going around.'"
Al-Ahmed features regular dissent and criticism of the Saudi regime on his Twitter feed. He was featured on the IPA news release last year: "13 Years After 9/11: Has ISIS Been 'A Saudi Project'?"
JAMAL GHOSN, jamgho at gmail.com, @jamalghosn
Managing editor of Al-Akhbar, Ghosn said today: "Internally, the reign of Abdullah saw the violent oppression of the already marginalized Shia minority in the oil rich eastern region of Saudi Arabia. This is in addition to thousands of political prisoners that are held throughout the Kingdom. Then there's the ludicrous terrorism charges against women drivers, the fact that up to a quarter of the Saudi population are living under the poverty line, and the underdeveloped infrastructure that has seen people die because of rain in places like Jeddah.
"Regionally, Al-Qaeda in Iraq — and what it has evolved into — has to be Abdullah's biggest legacy. That and the Saudi money spent on global Wahhabi daawa [proselytizing] have left the world with a mutant religion that will wreak havoc for years to come.
"But what I think is most overlooked so far is that even this relatively minor amount of criticism won't appear on Arabic language media. Saudi money practically has a monopoly over Arabic language mass media. Even those who disagree with KSA at times — i.e. Qatari and Iranian media — tend to be hesitant in taking on the Saudi royal family. Access to a publication like Al-Akhbar, which has no qualms about publishing criticism of Saudi Arabia and its royal family, is blocked in the Kingdom."
November 18, 2014 by journalist ·
Whistleblowers from four American and British "national security" agencies will hold a news conference in London on November 21 in a direct challenge to surveillance policies of the U.S. and UK governments.
The whistleblowers — from the NSA, FBI, State Department and GCHQ — will speak about the effects of their governments' policies on freedom of the press and democracy. They are traveling as a delegation co-sponsored by the U.S.-based organizations RootsAction.org and ExposeFacts, a project of the Institute for Public Accuracy.
[more]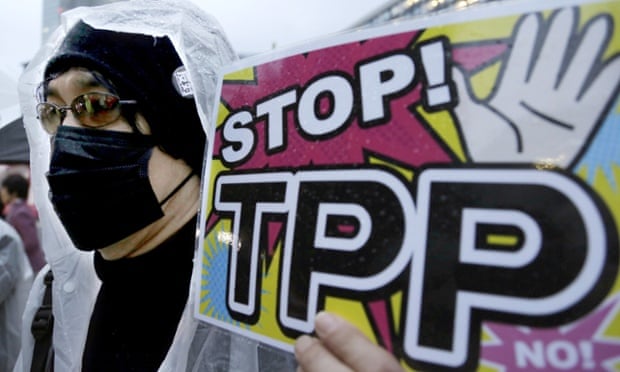 "It's more than ironic that the President acknowledges the injustice of U.S. immigration policy, and has taken measures to spare at least some people from deportation. Yet he continues to push exactly the same trade policies, in this case the Trans Pacific Partnership, that have displaced millions of people in Mexico and Central America, forcing them into migration as their only alternative for survival. We need instead an immigration policy that permanently protects people's rights, and that ends economic policies that deepen poverty while large corporations make even greater profits."
[more]
"You don't have to be an expert on Yemen, the Middle East, Islam or foreign policy in general to realize that what is occurring in Yemen is similar to what is occurring throughout the Greater Middle East. Decades of American interventionist policy, that can be at best be described as inept meddling, with roots going back to the overthrow of the democratically elected government of Iran in 1953 and the establishment of the Shah's authoritarian police state, have created, fostered and sustained sectarian, ethnic and religious conflicts that have birthed repressive regimes, extremist terror groups and genocidal civil wars throughout the Middle East. Yemen is one more glaring example of failed American policy in the Middle East, perhaps all the more tragic and absurd as Yemen was cited as an example of success by President Obama when he authorized his seventh bombing of a Muslim nation, Syria, last year."
[more]
"The cartoonized versions of foreign policy handed to U.S. people, designating heroes and villains, create a dangerously under-educated public unable to engage in democratic decision-making… Suddenly, with the assurance that they don't have to worry about being taken seriously, the 'party of the people' has come forward with a proposal to levy a 0.1 percent tax on short-term stock trades, particularly on high speed trading."
[more]