February 20, 2018
SOPHIA McCLENNEN, sophia.mcclennen at gmail.com, @mcclennen65
McClennen just wrote the piece "The Russia election investigation is important — but it's not everything" for Salon, which states: "Remember when the right couldn't stop obsessing over Benghazi? The attack on the U.S. embassy on September 11, 2012, led to a right-wing witch hunt aimed at blaming President Barack Obama and Secretary of State Hillary Clinton for misrepresenting the attacks to the U.S. public and for missing signs that could have prevented it. The critical thing to remember is that shortly after the attacks, right-wing media covered Benghazi in a constant loop. As Stephen Colbert parodied it for 'The Colbert Report' in late November 2013, it was 'Benghazi, Benghazi, Benghazi.' Well guess what? The right's Benghazi is now the left's Russia. …
"Let's start by agreeing that we should figure out the scope and extent of Russian involvement and the degree to which the Trump team was involved. The problem, though, is that the obsession with Russia is keeping us from paying attention to the various sources of information-meddling that have nothing to do with Russia. …
"The obsession with Russian propaganda isn't just an entertaining way for the U.S. public to revive Cold War logics; in the end, it is a disaster for our democracy. One of the biggest flaws to propaganda hype is that it gives the left a pass from taking seriously the policy flaws in the Hillary Clinton campaign. ..
"Even worse, the Russia propaganda story allows the DNC to avoid dealing with the reality that the 2016 elections revealed the truth that the party is an oligarchy populated by insiders, corporate capitalists, cronies and superdelegates."
McClennen is professor of international affairs and comparative literature at the Pennsylvania State University. She is co-author of Is Satire Saving Our Nation? Mockery and American Politics and co-editor of The Routledge Companion to Literature and Human Rights.
February 13, 2018 by journalist ·
Media Advisory:
Press Conference to Mark 15th Anniversary
Of Leak by GCHQ Translator Katharine Gun
Revealing US "Dirty Tricks" at UN for Iraq War
When:  Thursday, 1 March 2018 at 11:00 a.m.
Where:  Head office, National Union of Journalists
Headland House, 72 Acton Street, London, WC1X 9NB
Who:  Katharine Gun, Thomas Drake, Matthew Hoh, Jesselyn Radack
This press conference will take place the day before the 15th anniversary of the Observer's publication of the explosive March 2, 2003 story "US dirty tricks to win vote on Iraq war" -- based on a leak by GCHQ translator Katharine Gun -- revealing the US National Security Agency's UN surveillance memo that aimed to grease the way for the Iraq invasion.
Thomas Drake was a senior NSA executive at the time.
Matthew Hoh later fought in Iraq as a US Marine and then became a US State Department official before resigning in protest of the war in Afghanistan.
Jesselyn Radack was a whistleblower at the US Department of Justice in connection with the "war on terror" before becoming a national security and human rights attorney representing Drake as well as Edward Snowden and other whistleblowers.
[more]
February 1, 2018
Robert Parry, a tenacious investigative reporter and author who exposed details of the Reagan administration's secret support for Nicaraguan rebels in the 1980s, died on Saturday in Arlington, Va. He was 68.
[more]
January 24, 2018
"It's extraordinarily heartening and probably the most important single action that would avert a war on the Korean Peninsula that is being potentially waged by the Trump administration."
[more]
January 23, 2018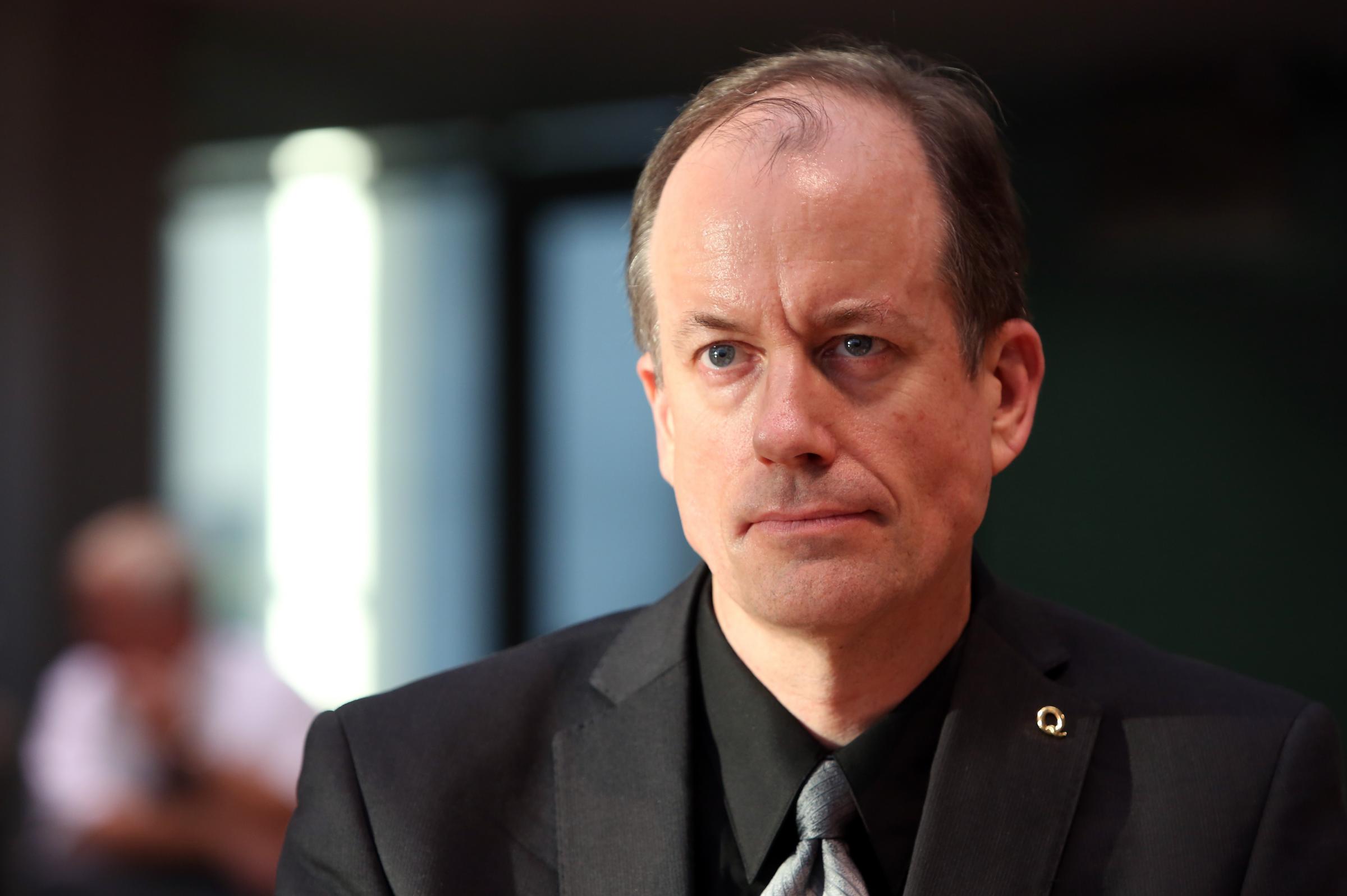 "...it effectively hands the Executive Branch not only a continuation of the FISA Amendments Act but in reauthorizing it. And the assumption now is, based on the cloture vote, that it will pass, and it will go into law once Trump signs it. There's no indication at all that Trump would not sign it. What it's doing is simply extending the Executive Branch's ability to do warrant-free monitoring of a significant portion of domestic communications involving Americans. "
[more]
September 13, 2017
"Short-term tactics may not serve progressive interests in the long term. I think this whole path of getting chummy with Trump is fraught with land mines and pitfalls, and Trump is an expert at detonating under people's feet."
[more]
June 6, 2017
Following an appearance on a recent IPA news release, Nafeez Ahmed, an independent, London-based investigative reporter, was interviewed by Aaron Maté on "The Real News Network". Ahmed discussed how British government policies benefit extremists and endanger civilians. "Britain over the last few years, especially under the government of May, has allied itself with the very regimes that are sponsoring jihadist groups. There was a British government report that Theresa May is suppressing which identifies Saudi Arabia at the top of terrorist funding and she doesn't want it to come out.
[more]
September 7, 2016
"Given hundreds of years of Turkish/Ottoman dominion over Arabs, this Turkish invasion is unlikely to gain much support in Syria or the Arab world. The timing is remarkable just as the vice president of the U.S. arrived in Turkey. The U.S. cooperated, in part, because the U.S. already has troops in Syria in violation of international law and the U.S. constitution and has no credible platform to protest …
[more]