February 23, 2018
[
Politico
reports this morning: "
Trump administration announces 'largest' North Korea sanctions
." The 2018 Winter Olympics closing ceremony from South Korea will start Sunday, Feb. 25 at 6 a.m. E.T. and is scheduled to be available livestream without network commentary via 
nbcolympics.com
 in the U.S.]
JEFFREY KAYE, jeffkaye at sbcglobal.net, @jeff_kaye
Kaye just wrote the article "REVEALED: The long-suppressed official report on U.S. biowarfare in North Korea" for Insurge Intelligence, "people-powered watchdog journalism for the global commons."
Insurge Intelligence writes about the report by the International Scientific Commission: "Written largely by the most prestigious British scientist of his day [Joseph Needham], this official report, containing hundreds of pages of evidence about the use of U.S. biological weapons during the Korean War, was effectively suppressed upon its original release in 1952. …
"The report provides compelling evidence of systematic violation of the laws of war against North Korea through the deployment of biological weapons — a critical context that is essential for anyone to understand the dynamics of current regional tensions, and what might be done about them."
Kaye said today: "Among the hundreds of pages of documentation appended to the ISC report are four handwritten statements written by U.S. Air Force airmen captured by Communist forces, whose admissions of germ warfare were widely attributed to supposed brainwashing.
"The report also offers a first public accounting of the Japanese biological warfare campaign against China in the 1940s. At the time of the report (1952), these germ warfare attacks, which killed a few hundred thousand people, was said to be propaganda by Communist forces. But in fact the U.S. had made a secret agreement of cooperation with these Japanese biowarfare personnel (Unit 731)."
Kaye also describes "how the U.S. government responded to the ISC report, rejecting its conclusions and calling for an 'independent' UN or Red Cross investigation into the biowarfare charges. But in recently declassified documents, top government officials working for the Psychological Strategy Board (essentially a CIA-State Department collaboration) admitted internally that an 'actual investigation' was the last thing they wanted, as it could reveal information that would cause the U.S. government 'psychological as well as military damage.' They used as an example of what could be revealed '8th Army preparations or operations (e.g. chemical warfare).'"
February 21, 2018 by journalist ·
Media Advisory:
Press Conference to Mark 15th Anniversary
Of Leak by GCHQ Translator Katharine Gun
Revealing US "Dirty Tricks" at UN for Iraq War
When:  Thursday, 1 March 2018 at 11:00 a.m.
Where:  Head office, National Union of Journalists
Headland House, 72 Acton Street, London, WC1X 9NB
Who:  Katharine Gun, Thomas Drake, Matthew Hoh, Jesselyn Radack
This press conference will take place the day before the 15th anniversary of the Observer's publication of the explosive March 2, 2003 story "US dirty tricks to win vote on Iraq war" -- based on a leak by GCHQ translator Katharine Gun -- revealing the US National Security Agency's UN surveillance memo that aimed to grease the way for the Iraq invasion.
Thomas Drake was a senior NSA executive at the time.
Matthew Hoh later fought in Iraq as a US Marine and then became a US State Department official before resigning in protest of the war in Afghanistan.
Jesselyn Radack was a whistleblower at the US Department of Justice in connection with the "war on terror" before becoming a national security and human rights attorney representing Drake as well as Edward Snowden and other whistleblowers.
[more]
February 1, 2018
Robert Parry, a tenacious investigative reporter and author who exposed details of the Reagan administration's secret support for Nicaraguan rebels in the 1980s, died on Saturday in Arlington, Va. He was 68.
[more]
January 24, 2018
"It's extraordinarily heartening and probably the most important single action that would avert a war on the Korean Peninsula that is being potentially waged by the Trump administration."
[more]
January 23, 2018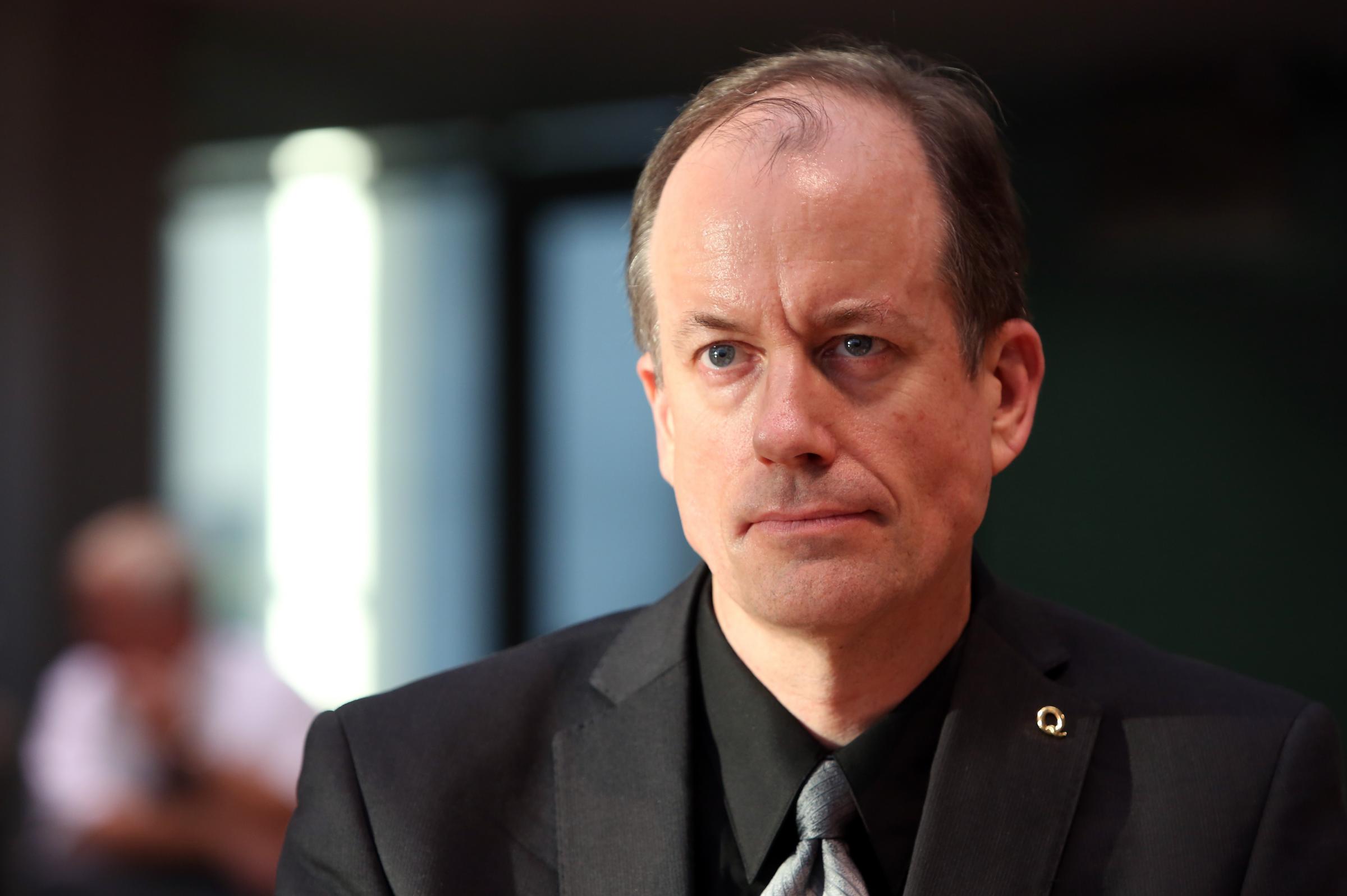 "...it effectively hands the Executive Branch not only a continuation of the FISA Amendments Act but in reauthorizing it. And the assumption now is, based on the cloture vote, that it will pass, and it will go into law once Trump signs it. There's no indication at all that Trump would not sign it. What it's doing is simply extending the Executive Branch's ability to do warrant-free monitoring of a significant portion of domestic communications involving Americans. "
[more]
September 13, 2017
"Short-term tactics may not serve progressive interests in the long term. I think this whole path of getting chummy with Trump is fraught with land mines and pitfalls, and Trump is an expert at detonating under people's feet."
[more]
June 6, 2017
Following an appearance on a recent IPA news release, Nafeez Ahmed, an independent, London-based investigative reporter, was interviewed by Aaron Maté on "The Real News Network". Ahmed discussed how British government policies benefit extremists and endanger civilians. "Britain over the last few years, especially under the government of May, has allied itself with the very regimes that are sponsoring jihadist groups. There was a British government report that Theresa May is suppressing which identifies Saudi Arabia at the top of terrorist funding and she doesn't want it to come out.
[more]