January 28, 2015
The program "Democracy Now!" reports: "The top U.S. trade official has told lawmakers the 12-nation Trans-Pacific Partnership trade deal could be wrapped up within months and urged Congress to give the White House fast-track authority to approve the deal. Protesters with the group Flush the Trans-Pacific Partnership repeatedly interrupted U.S. Trade Representative Michael Froman's testimony before Congress. The protesters — Dr. Margaret Flowers, Kevin Zeese and retired steelworker Richard Ochs — were all arrested after being removed from the hearing."
MARGARET FLOWERS, M.D., mdpnhp at gmail.com, @MFlowers8
KEVIN ZEESE, kbzeese at gmail.com, @KBZeese
Flowers and Zeese are with the group PopularResistance.org. For more details and video of their action, see the piece "Activists Disrupt Senate Finance Committee Hearing over U.S. Trade Rep's push to "Fast Track" the TPP," which states: "The legislation, which Obama requested from both parties during last week's State of the Union address, would limit congressional oversight of the Administration's free trade agreements and is widely opposed by hundreds of environmental, labor, public health, food safety, and faith groups nationwide.
"Protesters wore shirts reading 'No Fast Track' and held signs stating 'Froman lies,' a response to the ambassador's recent claims that Fast Track is the 'best tool to ensure that Congress and the public have ample time to give our trade agreements the public scrutiny and debate they deserve.' Past versions of Fast Track legislation, including one introduced with little support last January, limits the amount of time Congress has to consider agreements and suspends their ability to make amendments to the texts."
Flowers and Zeese also recently wrote: "Fast Track Not A Done Deal, The People Will Stop It," which states: "Across the political spectrum there is mass opposition to fast tracking the secretly negotiated TPP, the Transatlantic Trade and Investment Partnership (TTIP, aka TAFTA) and the Trade in Services Agreement (TISA). People remember the impact of NAFTA on job loss, destruction of Mexican agriculture, expansion of inequality, environmental degradation and increased immigration. The most recent South Korean trade pact, which Obama touts as a success, is leading to similar results of lost jobs and an expanding U.S. trade deficits."
November 18, 2014 by journalist ·
Whistleblowers from four American and British "national security" agencies will hold a news conference in London on November 21 in a direct challenge to surveillance policies of the U.S. and UK governments.
The whistleblowers — from the NSA, FBI, State Department and GCHQ — will speak about the effects of their governments' policies on freedom of the press and democracy. They are traveling as a delegation co-sponsored by the U.S.-based organizations RootsAction.org and ExposeFacts, a project of the Institute for Public Accuracy.
[more]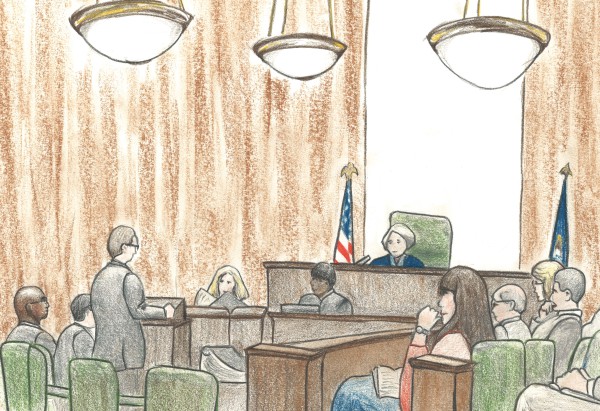 "The government engaged in a great deal of security theater during the Jeffrey Sterling trial, most notably by having some CIA witnesses — including ones whose identities weren't, technically, secret — testify behind a big office divider so the general public couldn't see the witness. But along the way, the government revealed a great number of secrets, including a number of secrets about how its counterproliferation programs work."
[more]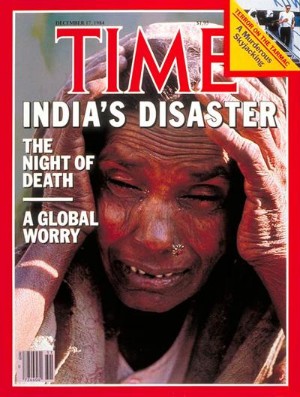 "Selling nuclear technology to India violates the Non-Proliferation Treaty's prohibition on providing 'peaceful' nuclear technology to non-NPT parties.
India, together with Pakistan and Israel, never signed the Non-Proliferation treaty so the U.S. is violating its treaty obligations by promoting nuclear power sales in India. And the U.S. has also received a commitment from India to pass limited liability laws for nuclear reactor manufacturers, as the manufacturers of this toxic technology are unwilling to bear the full financial burden of any potential Fukushima or Chernobyl-type catastrophe."
[more]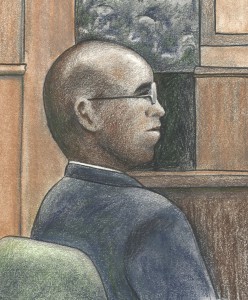 "Many of the two-dozen witnesses from the Central Intelligence Agency conveyed smoldering resentment that a whistleblower or journalist might depict the institution as a bungling outfit unworthy of its middle name. Some witnesses seemed to put Sterling and journalist James Risen roughly in the same nefarious category — Sterling for allegedly leaking classified information that put the CIA in a bad light, and Risen for reporting it. . . . If Sterling goes to prison, a major reason will be that the CIA leadership is angry about being portrayed as an intelligence gang that can't shoot straight."
[more]