May 22, 2018
Following the Venezuelan election on Sunday, the Financial Times reports: "Trump bans purchase of Venezuelan debt in new sanctions."
See for background: "The United States' Hand in Undermining Democracy in Venezuela" by Alexander Main for the North American Congress on Latin America.
Also see recent piece by Roger D. Harris for Consortium News: "The U.S. is Meddling in Venezuelan Election."
TERI MATTSON, teri at intrepidnewsfund.org
Mattson is program manager with the Intrepid News Fund, which has a delegation observing the election. She said: "Our delegation observed four different polling stations [Sunday]. All were compliant with CNE [National Electoral Council] specifications. Not all parties were present at every center as opposition parties failed to recruit and send enough witnesses to polls we observed. The day was slow compared to prior years I have observed. CNE reported 46 percent turnout among eligible voters. It was clear throughout the day the opposition parties were not participating. Non-participation does not equate to 'unfair' or 'unfree.' Non-participation was an individual choice and political strategy at large." [The Institute for Public Accuracy is the administrative fiscal sponsor for Intrepid News Fund.]
LUCAS KOERNER, lmkoerner11 at gmail.com, @venanalysis
Koerner is a Caracas-based political analyst and editor for the website Venezuelanalysis.com and was just interviewed by The Real News — see: "Maduro Wins the Presidency in Venezuela — What Will the U.S. Do Next?"
May 7, 2018 by journalist ·
"Aides to Donald Trump, the U.S. president, hired an Israeli private intelligence agency to orchestrate a 'dirty ops' campaign against key individuals from the Obama administration who helped negotiate the Iran nuclear deal, the Observer can reveal. People in the Trump camp contacted private investigators in May last year to 'get dirt' on Ben Rhodes, who had been one of Barack Obama's top national security advisers, and Colin Kahl, deputy assistant to Obama, as part of an elaborate attempt to discredit the deal."
[more]
March 23, 2018
Thomas Drake, Katharine Gun, and other key 21st century whistle blowers featured in a special panel discussion sponsored last week by the Institute for Public Accuracy, on the radio program "Flashpoints," 15 years after Katherine Gun blew the whistle on U.S. dirty tricks to try influence the UN on the invasion of Iraq.
[more]
February 1, 2018
Robert Parry, a tenacious investigative reporter and author who exposed details of the Reagan administration's secret support for Nicaraguan rebels in the 1980s, died on Saturday in Arlington, Va. He was 68.
[more]
January 24, 2018
"It's extraordinarily heartening and probably the most important single action that would avert a war on the Korean Peninsula that is being potentially waged by the Trump administration."
[more]
January 23, 2018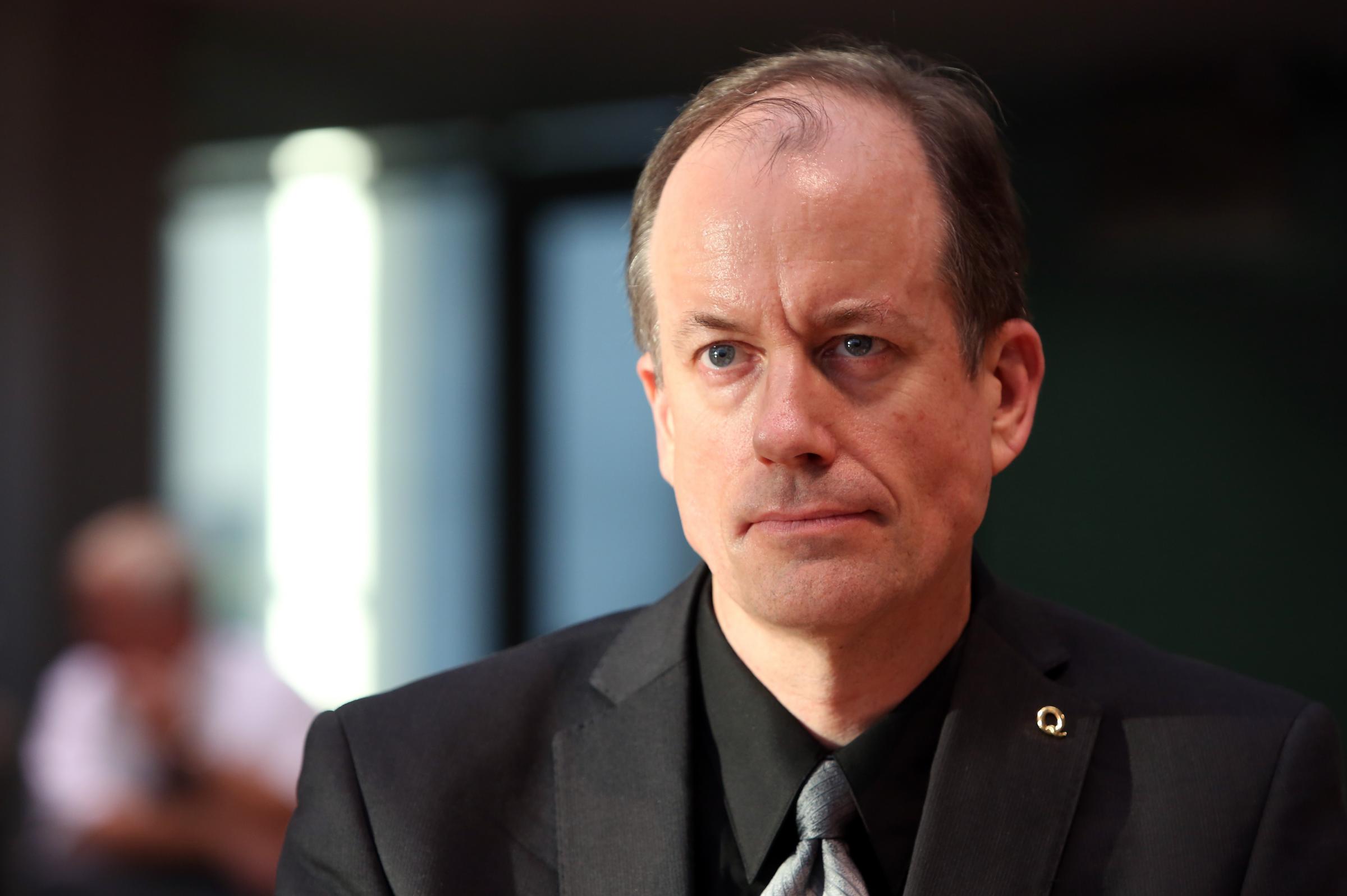 "...it effectively hands the Executive Branch not only a continuation of the FISA Amendments Act but in reauthorizing it. And the assumption now is, based on the cloture vote, that it will pass, and it will go into law once Trump signs it. There's no indication at all that Trump would not sign it. What it's doing is simply extending the Executive Branch's ability to do warrant-free monitoring of a significant portion of domestic communications involving Americans. "
[more]
September 13, 2017
"Short-term tactics may not serve progressive interests in the long term. I think this whole path of getting chummy with Trump is fraught with land mines and pitfalls, and Trump is an expert at detonating under people's feet."
[more]